My favorite holiday recipe!! I love going to potlucks or parties and eating food that others make. And there is usually alot of that going on around the holidays. I always discover the best recipes that way!! This is actually the first cookie I remember my mom and I making together when I was a kid.
Chocolate Chocolate Chip Cookies or Cake Mix Cookies

1 (18.25 ounce) devil's food cake mix
1/3 cup vegetable oil
2 eggs
2 cups semisweet chocolate chips


Preheat oven to 350 degrees F (175 degrees C). Grease cookie sheets.
Pour cake mix into a large bowl. Stir in the oil and eggs until well blended. Mix in chocolate chips. Drop dough by teaspoonfuls onto the prepared cookie sheets.
Bake for 8 to 10 minutes in the preheated oven. Remove from pan to cool on wire racks.

The best thing about these is that you can change out the cake mix and the chocolate chips and make a totally different but still easy, quick and yummy cookie. We used to make these with Tootie Fruitie Cake mix (do they even make that any more?).

I really love using lemon cake mix and white chocolate chips. Yum! They are also good with yellow cake mix and toffee bits.

I got this prompt from: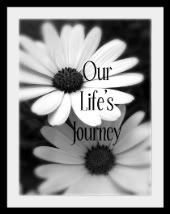 but I am way behind!!