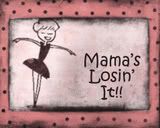 1.) Describe your significant other's most attractive quality (on the inside).
My husband and I had a very whirlwind courtship. We met in October but I had just left a four year relationship so I wasn't ready for anything serious. I was "talking" to about eight guys at the time (LOL). But he was persistent and he really convinced me that he was the best guy for me. So we offically started dating in December and started talking about getting married almost immediately. He asked me to marry him on Valentine's day and then we were married April 9th.
To be honest he really swept me off my feet. There were alot of things about him that I wasn't sure about but he was completely sweet. He called when he said he would, he did the things he knew I liked, and I never questioned how he felt about me. So I guess the most attractive quality about my husband is his honesty.
I never question my husband's honesty. He is completely transparent (in a good way!) and his feelings are always apparent. In my past lives (lol) everyone around me has been a fast talker and always made me wonder what was really going on. So I find his honest refreshing and completely wonderful! :)