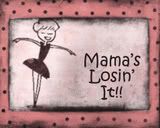 I chose writing prompt number two. And here are the six words HUSBAND used to describe me:
Fun

Spontaneity

Loving

Sexy

Emotional

Obsessive
Okay so um.. I like some of them. I'm pretty sure this is what he meant tho:
Kinky

Spontaneous

i let him kiss me

i walk around naked

i cry too much

i make him clean too much
So I am like totally rewriting his list.. okay pretend like you didn't read all that up there okay? Lets start over.
I took Kat's writing challenge today!! I chose number two and asked my loving hubby to use six words to describe me!! Here is what he said:
Fun

Spontaneous

Cuddly

Beautiful

Selfless and sensitive to other's feelings

Tidy, loves things to be in their place
See!! I am like totally sure that is what he meant!!! We are so much on the same brain wave length... We almost finish each other's sentences!!! We love each other so much and never ever fight!!! (Was that lightening?)