I got this idea from
Be Different... Act Normal
. She thought
this
was a garland but it was a treat for kids in a classroom. Well I LOVED the idea so I decided to try it!!!

Here is what you will need. A ruler would also be a good idea but I didn't use one.. that's just how I roll...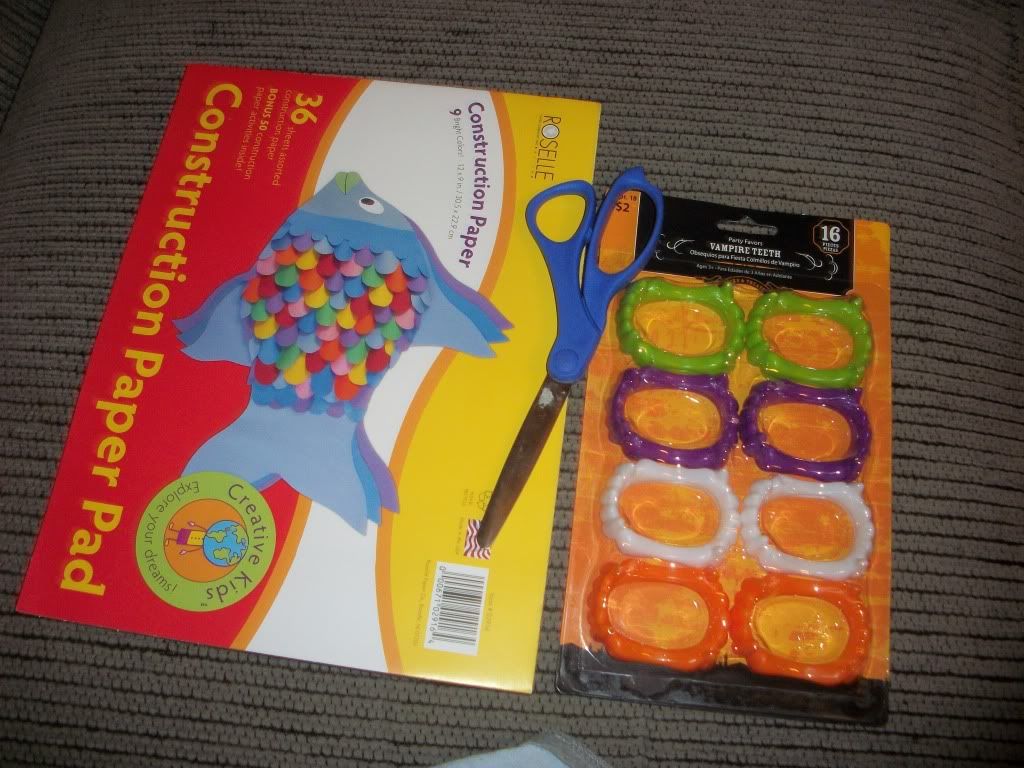 I took a piece of purple construction paper (I love purple for Halloween) and folded in half and then cut it into strips and make the links for the paper chain. Then I put two sets of fangs on each piece of paper and then glued the ends of the paper together. I really should have taken more pictures but I hope you guys get the concept.

And here is how it turned out!!! And I really love it!!!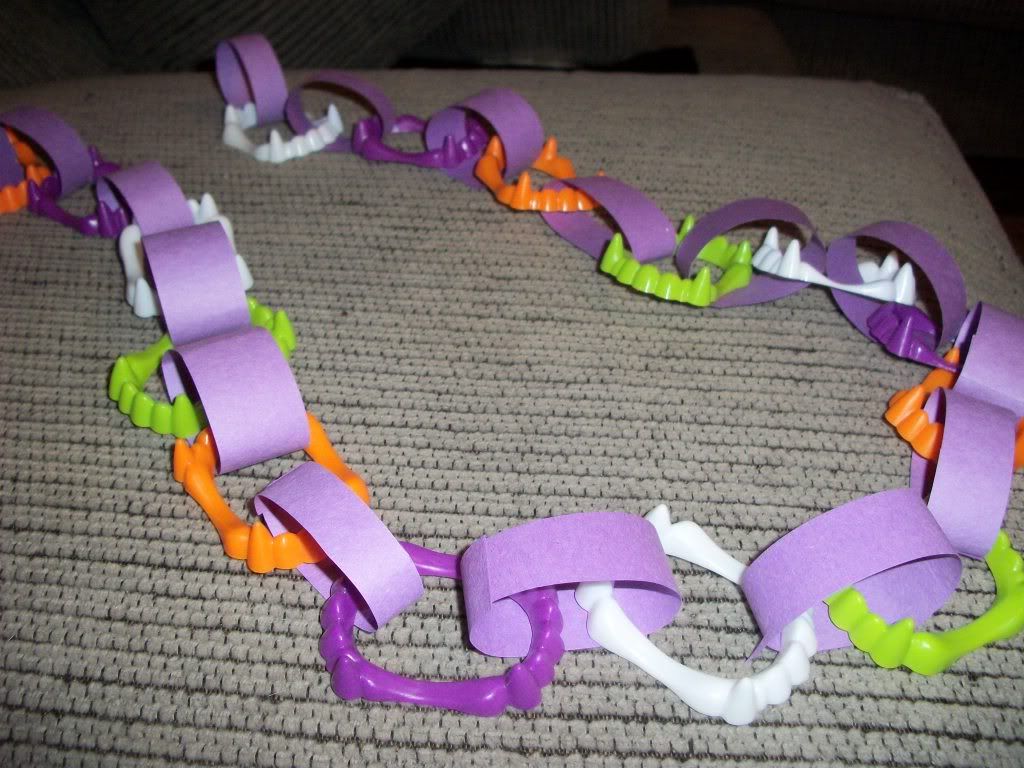 Thanks so much
Be Different... Act Normal
for the idea!!! And I love love love your blog!!!