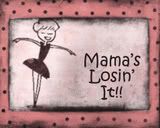 The writing prompt I'm choosing today is: Someone I am praying for...
Well I know myself along with lots of other pple are praying for this little guy:
But I am also deep in prayer for several other things.
1 Samuel 1:27
For this child I prayed; and the LORD hath given me my
petition which I asked of him:
I quote this scripture in faith!!
I am praying that my husband with stop just coming to church with me and will experience the true mercy and grace of the Lord. That he will give his life completely over and become the Christian I know he can be.
My Aunt is very sick. I am in ferverent prayer for her because I don't think my dad can stand to lose another sister and I don't think my family can take another lose.
I am praying for my sweet stepson that somehow he and my husband can have a closer bond. That we can visit him more often or that his mother feels lead to move closer to us.
I am praying for a stronger relationship with my mate. I am praying that I can be his help meet.
Genesis 2:18
And the LORD God said, It is not good that the man should be alone; I will
make him an help meet for him.

I am praying for our President and our country.
I am praying to be a better person!!