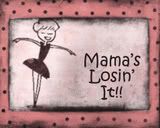 4.) Write a list of ten things on your mind this week.
Who won the

Superbowl

? No really who won?
Will

people

think it's weird when me and hubby renew our vows in five years just because I never had a real wedding?
Will my tax return be enough to catch us up on bills?
Why have i never posted an actual cupcake on here?
Why is the Love Dare so hard?
Why is Adult Swim still on the air?
How long will it take me to

exceed

my picture

allotment

on blogger? And then what should i do?
If i can hear the men in the men's room from my desk can they hear me in the ladies' room from their office?
Will Obama give us another

stimulus

check? Because I need one bad.
How come I am subscribed to over 200 blogs and can't seem to get rid of any of them???