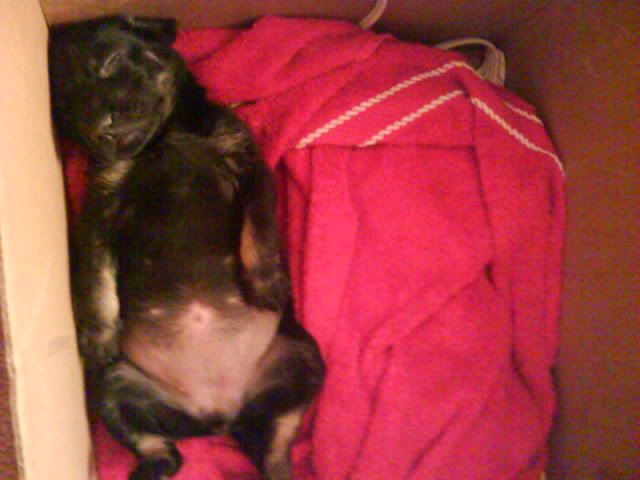 Ford is getting to be a grown lady. Her eyes and ears are both open and her belly is getting big (LOL). She is eating less often now (about every six hours or so) and goes to the bathroom by herself most of the time.
She seems to definately prefer me to feed her. She also seem to prefer cuddling with me. She has teeth now!!! They are just sticking up out of her gums. She acts like they bother her some but I have been rubbing them for her.
She also loves to lay on her back like this on the heating pad and when she wakes up she looks like a turtle trying to get off her back (it is adorable!!).

For more Wordful Wednesday visit
Seven Clown Circus