Let me start by saying I love my husband more than life! This is not a negative post but so please don't take it negatively!!
In our counseling session Monday (everything went really well, thanks for asking!!), our counselor asked me how HUSBAND's Aspurger's affected me. I told him alot of times I physically felt upset for him.
When we are in public he is so awkward and I feel for him. It is almost like when you are young and you are out on the playground. You know how there is this one kid who is trying really hard for everyone to like him? That is my hubby. He tries to be the center of attention so that people like him. He likes to be the funniest person, the kindest person, the most helpful person with his peers. But just as we did when we were children we automatically recoil away from anyone trying to hard.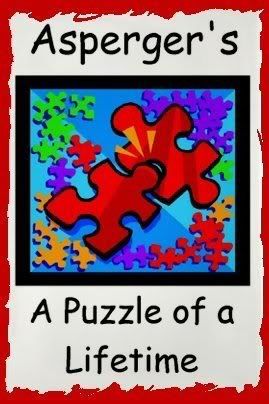 He also has an unfounded aversion with authority. He doesn't understand it and neither do I. I think it has alot to do with the feelings of never being good enough and needed to be right. Needing to be validated and not feeling like he gets that from people who have authority over him.
I also have to watch this, because sometimes HUSBAND and I fall into the mother/child role and I try to usurp my authority over him. First, this is not right, I shouldn't do this but sometimes he takes the child role and that is my reaction. Second, I really want my husband to be the leader in our relationship but I don't always feel like I can trust his leadership. Third, this makes him automatically averse to doing whatever that I am trying to make him do.
Some of the things I feel like I should make him do are things most of us do automatically. Like shave, shower, brush his teeth, or put on clean clothes. I was brought up with a father that was almost critical of these things. We brushed our teeth twice a day and we showered everyday and we changed our clothes. These are not things that are super important to my husband. I think part of this is his Asperger's. I know that when showering he feels like a sensory overload. I know that when I can physically smell that he needs a shower, he simply does not smell that. I know that it actually hurt him to brush his teeth (not sure if this is Asperger's or bad teeth).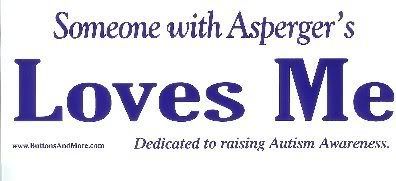 Things are actually going much better for us since I started taking Celexa. It helps me to not emotionally overreact and be calm in order to help him understand what I think the problem is. Before when I would get overly emotional HUSBAND really had no idea what to do. When I would cry he would feel completely worthless and that made his shut down. Also, my panic attacks would scare him (and me) so he would feel responsible for making me scared and in pain. But the Celexa helped problems that I had before he came along and helped me to better handle the challenges that Asperger's has brought to my life.
Sorry for the long post!!! Just felt the need to express myself today!!!!