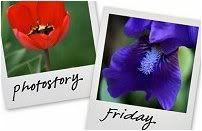 Hosted by Cecily and MamaGeek
Around his waist





Dear Mommy,
I know you mean well. And I am sure that this light up bandana makes it very easy to see me when I decide to run wild and free at night. This bandana is acutally kinda warm and comfortable, but this thing is embarassing. I mean come on mom!! Even the little chiciqua down the street is laughing at me and I have poop bigger than him!!! Please reconsider this clothing option.

Love always!!
Mickey
P.S. I could use a hair cut.

P.S.S. Can I have some more "Beggin Strips?" Those things are way yummy!! And I haven't had any since you put me on a diet!!